How to deposit money with Neteller and Skrill
The most popular ways to deposit money, and used in addition to credit cards
Electronic Wallet
In addition to the direct use of credit and debit cards, of course with the help of technology, many other companies offering these types of payments have come to light.
Neteller dhe Skrill are certainly among the first foreign companies which realize the transfer of virtual money from one account to another, without the need for you to discover the details of your cards and of course in some cases saving the commissions that are kept for each transfer.
Neteller
An Old Highly Reputable Company Established In 1999 With Canada And Later Moved To The Isle Of Man (2004) It Later Becomes Part Of The Paysafe Group Listed As A Company AUTHORIZED FOR ELECTRONIC TRANSFERS
In the global online payment industry Neteller together with Skrill (which it buys later) is ranked among the most powerful companies in Europe, is considered the most used electronic portfolio to make payments mostly to betting companies but not only .
How does Neteller work?
Through a verification process you can make deposits and withdrawals to your account without any hassle. We emphasize that the verification will serve you to increase the limits of your transactions.
We emphasize that Neteller and Skrill function as a portfolio where you can deposit your money, received by credit or debit card and then through Neteller you can make transfers to any type of company you use as a payment method.
Also your Neteller verification means one more reason for the betting company to believe that you are not using a fake identity.
How to deposit money in Neteller?
Neteller as well as Skrill have a simple platform which invites you to use your convenient ways to deposit money in your wallet.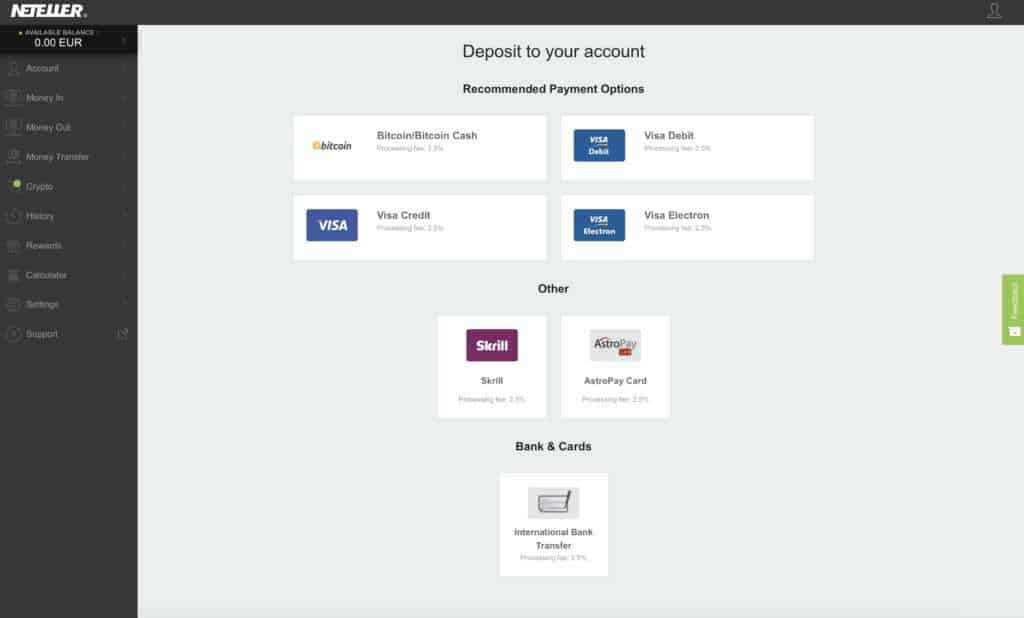 You can deposit to your Neteller account using Bitcoins, Credit Cards, Debit Cards or Skrill.
Depending on the country where you live, you will have options that are more or less the same.
How to deposit money from cards? All banks offer credit and debit cards and deposit is very simple to do.
Bitcoins and Cryptocurrency are new simple forms to create the opportunity to top up your Neteller account
How do funds come out of your Neteller account?
The main ways to withdraw money from Neteller to another account are:
Towards your bank account
To your credit card or debit card
To your bitcoin account
Towards your Bank Account
Skrill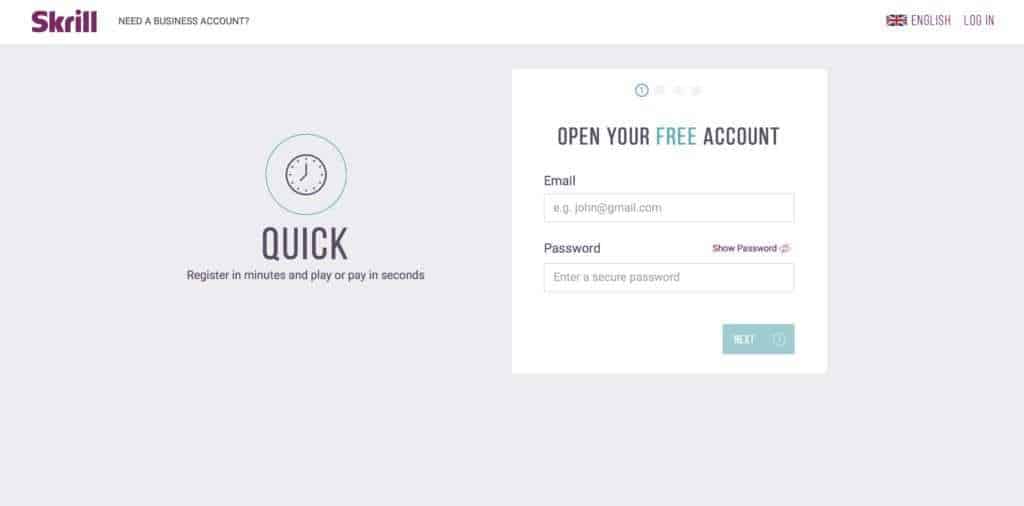 Uses the same money transfer logic.
To open an account at Skrill go here
To open an account in Neteller go here
Read about the terms used in online betting companies this article