Law on sports betting in Belgium
Unlike other European countries, gambling and sports betting in Belgium areë përgjitësisht liberal. In fact the Belgian state has a long history with gambling. Discovered documents show traces of its existence since the XIV century. Specifically online betting and gambling have been allowed in Belgium since 2011. However, many citizens seek to impose some restrictions on this activity in order to protect gambling addicts.
Games and restrictions for consumers
Licensed online sites offer a variety of games of chance. Online sports betting is quite popular. This category includes horse racing, which has historically been part of the Belgian tradition. You will also find plenty of options to place bets on football matches. This sport has experienced an increase in popularity in Belgium, since the very good performance of their national team in World Cup Brazil 2014. You can place bets online and for competitions in the sport of cycling. Being a sport also quite popular in Belgium, the leading operators offer quite interesting ways to play.
What are the best sports betting apps and websites in Belgium?
Some of the biggest giants in the online betting industry operate in Belgium. All the companies mentioned below are ranked quite high by the players in terms of performance and the opportunities they offer. If you are a resident of Belgian territory, you have access to the following applications and sites:
What are the best online casinos in Belgium?
Belgian players have the opportunity to choose from a variety of options when it comes to online casinos. Almost all of the following casinos offer the most popular games such as poker, baccarat, roulette, slot games, etc. Some of the online casinos operating in Belgium are:
VegasPlus Casino
MonteCryptos
Casino777
Casino extra
WinOui Casino
The above mentioned casinos offer some of the most popular payment methods for residents within the Belgian territory. Among them: iDebit, Paysafecard and Bancontact.
What is the minimum age to play sports betting on Belgium?
Players should keep in mind that the minimum age to engage in gambling activities in Belgium is 21 years old. The only exceptions are the various sports bets which are accessible to persons over 18 years of age. Violation of this age is also a criminal offense in the European state.
However, Belgian legislation is not very clear about the amount of punishment given to players who break the law. The legislation only states that players who play illegally "can be fined" with an administrative measure.
Terms for betting companies
To operate an online betting or gambling site, every company must have a license issued by the Belgian Gaming Act. These licenses are generally difficult to obtain, so there are many companies that break the law and decide to operate without a license. Fines for these operators in such cases can go up to € 100,000.
The main problem with companies wanting to operate online is the fact that they must also be equipped with a license to operate physically. This has served as a barrier and has prevented big names like Bet365 from operating their sites online and in Belgium.
The latest news
The authorities responsible for gambling in the Belgian state have entered into an agreement with the Dutch authorities for the exchange of best practices and experiences. Kansspelcommissie (Leading authority for gambling in Belgium) and Gaming Authority (Dutch Gaming Authority) have signed a joint memorandum with the main purpose of increased supervisory support for the activity of both.
Further, the memorandum includes the exchange of general information, best practices, as well as information on law enforcement and licensing of operators. The parties also pledged to co-operate to fight crime in the industry, protect players and prevent gambling addiction as much as possible.
This can be seen as a very good development for the players, as a further cooperation between the parties can be extended to the unification of operators, which can bring more entertainment opportunities.
In conclusion
Many people consider the strategy pursued by the Belgian authorities regarding online gambling to be somewhat successful. But many others say the legislation is outdated and does not cover much about online gambling and betting. According to sources, in the future, the Belgian government may review the issuance of licenses, no longer having as a condition for operators a physical license.
This would bring a boom with new operators in the market, thus increasing competition and consequently alternatives for consumers. But with the potential arrival of big names in the industry, the future of local operators is in doubt. It remains to be seen what will happen.
---
Frequently Asked Questions (FAQs)
What is the income from gambling in Belgium?
In 2010, Belgium recorded 122 million euros in gambling revenues. Subsequently, in the following years this figure suffered a slight decline reaching 114 million euros in 2016. Currently, more and more, the main share of revenue generated in this industry in Belgium is held by online gambling.
Where can I place sports betting online?
Are Belgian laws favorable for players?
Belgium has relatively more liberal legislation than other European countries on gambling. This translates into more opportunities and favors for players.
Are online casinos allowed in Belgium?
Yes! In Belgium you can access some of the most popular casinos operating online today. Among them are: VegasPlus Casino, MonteCryptos, Casino777, Casino Extra, WinOui Casino.
---
Best Online Sportsbooks in Belgium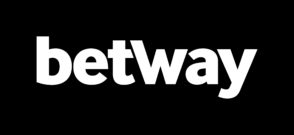 The registration bonus has two options: 1. 30 EUR Free, 2. 100% up to 1000 EUR! The bonus is offered only to players who register for the first time on the platform!
Bonus terms apply
Only for new registrants
The terms and conditions of use of the bonus are determined by the company and can be changed at any time. Always check the bonus rules before playing with the bonus.