Online Betting Law in Canada
If we were to compare it to its neighbor America, Canada has softer laws when it comes to online gambling and gambling in general. These laws run parallel to the progressive policies of recent years pursued by the Canadian government. However the laws on online gambling and betting in Canada can be a bit confusing. The Canadian government does not ban online gambling activities. But, if a business wants to operate in this industry it must be equipped with a license. Or be operated by the local government itself. Hosting an online betting site individually is illegal. However, although there are such laws, there are over 1000 unlicensed offshore companies offering online betting and gambling services across Canada.
What is the minimum age to play gambling?
The minimum age to play gambling, both online and in the traditional way varies between 18 and 19 years old in this state. In general, games like the national lottery or bingo are more accessible to young people as well.
However, you should be careful, as the penalties in case you are caught playing illegally are severe. They range from fines of a few hundred dollars to $ 5500 dollars or 2 years in prison. However, maximum penalties are usually reserved for persons who organize gambling activities illegally.
What are the best sports betting apps and websites in Canada?
Canadians have a reputation as a people who prefer to place bets on their favorite sports. Although the number of legitimate online betting applications in Canada is not very large, there are some of them where you can try your luck. Among them the most popular are:
What are the best online casinos?
If you are within the territory of the Canadian state, options for online casinos include some of the most recognizable names in the industry. Among them 10 most popular and safest casinos for players are:
Visit the page "Gambling in Canada"For the full list of casinos in Canada!
Are there any offshore companies where I can play?
Offshore options are always quite tempting for players. This is because of the many options and opportunities they offer. There are a large number of offshore operators operating in Canada who provide services to the public (approximately 1000). Although considered illegal entities, in most cases players are not penalized when they play on these sites.
You have to be careful anyway! In the event that you play on such a platform, you take full responsibility for your own safety. This is because the legal framework that protects players from the risks of gambling does not include offshore operators.
One of the main advantages of these companies is the multiple payment methods they offer.
Operator licenses in Canada
If you are looking for legitimate site options, they come under the name "Kahnawake Gaming Commission". This commission is allowed to provide customers with legitimate online betting and gambling sites. So if you look at the KGC logo, you can play it safe knowing that you are on a page approved by the Canadian government.
Another point to pay attention to are the payments to these sites. Given that a large portion of legitimate sites operating in Canada have their bases outside of this state, things can become more complex. For example, many online gambling operators may not accept card payments VISA due to legal restrictions. Or, you may be required to pay by registering with a third party.
The laws that affect the consumer regarding online betting in Canada also vary within the territory of Canada. This is because the state is divided into 10 main provinces, and each of them enjoys the right of self-government. In this way, laws can vary from one province to another.
Laws for some provinces in Canada
For example, in Ontario or Quebec, you can easily play sports betting from the internet. In Quebec you will also find several options for online gambling, as well as the famous Espacejeux site, which is operated by the state.
While in Nova Scotia, although you will not find licensed online gambling sites, you have the option to purchase various lottery tickets. In the province of New Brunswick you can choose from a large number of offshore online casinos. The local government is also in discussions to launch its official online casino.
In the province of Manitoba, you can play online at its official casino, PlayNow Manitoba. You can access the same page from British Columbia. At PlayNow you can play online casino games, bingo, poker, lottery, etc.
Among the most liberal provinces in terms of betting and online gaming is Alberta. There are no restrictions on online casinos in this country. This fact is unfortunately reflected in the figures of gambling addiction, so be careful.
The latest news
Among the most important recent developments in Canada is the passage of a new law that allows the placement of bets on various events during a sporting event. This means that every citizen in Canada can already try his or her luck for specific events, such as a corner kick in football or a foul in hockey.
Parliamentary proposal Kevin Waugh received the vote of approval and by Canadian Prime Minister Justin Trudeau. This development has been welcomed quite positively by betting companies which will most likely have a new profit "boom".
According to Score Media, the Canadian online gambling market is thought to reach figures of $ 3.8 billion to $ 5.4 billion.
Frequently Asked Questions (FAQs)
Where can I place online sports betting in Canada?
Which province has the best laws for players?
Among the most liberal provinces in terms of gambling laws in Canada are: Alberta, British Columbia and Manitoba. In addition to the latter, Newfoundland and Labrador is also quite popular among players. Not because of the casinos, but because of the 450 video terminals scattered throughout the province.

Am I penalized for playing offshore sites?
No, in most cases the Canadian authorities do not prosecute players who play on these platforms. However risks are always present on these sites, so be vigilant.
---
RECOMMENDATION
What we recommend before you play online is to get the right information by provinces. This way you can avoid penalties, ranging from a $ 5000 fine, to up to two years in prison for the most serious offenses.
Best Online Sportsbooks in Canada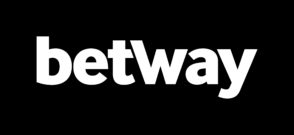 The registration bonus has two options: 1. 30 EUR Free, 2. 100% up to 1000 EUR! The bonus is offered only to players who register for the first time on the platform!
Bonus terms apply
Only for new registrants
The terms and conditions of use of the bonus are determined by the company and can be changed at any time. Always check the bonus rules before playing with the bonus.