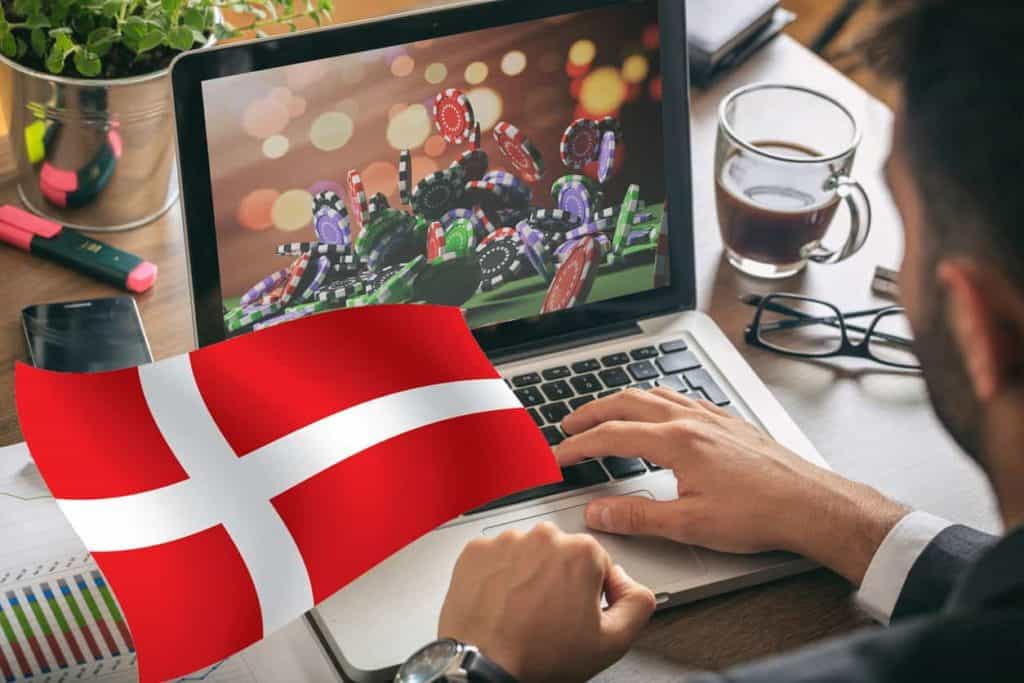 Overview for sports betting in Denmark
Gambling and sports betting in Denmark were more or less banned until 2008. But after that year the situation changed. Today operators wishing to operate online can operate in Denmark, but must first obtain a license from the Danish Gambling Authority (DGA). This process is a bit complicated, and has been done on purpose by the local authorities. This is to give an advantage to the local company that is operated by the state, "Danish Game". However, more than 24 online gaming and betting sites have been licensed to operate since the first year the law was passed. But despite the more liberal laws recently in place, Danske Spil can still be considered a monopoly in Denmark when it comes to online gambling.
What is the minimum age to play sports betting in Denmark?
The minimum age to play sports betting in Denmark is 18 years old. This also applies to all forms of gambling, such as physical, such as casinos, game halls, etc., but also online gambling such as various betting sites, online casinos, etc.
Penalties if you break the law
Danish law does not blame the consumer if he is caught playing on an unlicensed site. However, penalties are provided for service providers. Penalties range from financial ones like fines, but can also go to closing the business for the company that has broken the law. For the most serious violations, up to 2 years in prison are provided.
Games and options
At online operators operating in Denmark you will find all the most popular forms of online games such as online casinos, poker, slot games, sports betting, horse racing, etc. An important fact is that if you want to have fun playing horse racing or dog racing, you have only one option, Danske Spil. This is because only the state-owned company has the right to develop these games in Denmark. But you can play quietly! Legislation in the Danish state assures all consumers about the safety and honesty of the games they play. Moreover, Denmark pays special attention by law to the problems brought by gambling addiction, doing its best to protect consumers.
What are the best sports betting apps and websites in Denmark?
Denmark is one of those places where you can access almost all the big giants of the online betting industry. Among other things, residents in the Scandinavian country can access the following platforms and applications:
What are the best online casinos in Denmark?
In addition to sports betting platforms, players in Denmark have the opportunity to try their luck at foreign or domestic online casinos operating in the country. Based on the experience and ratings of the players, these are the 10 best online casinos in the Nordic country:
The biggest advantage of these casinos is the fact that your winnings will not be taxed by the Danish state.
Laws on advertising for sports betting in Denmark
The law on gambling and online betting in Denmark pays a lot of attention to both marketing and advertising related to this industry. The Danish government has set limits on the amount of advertising that operators can set to promote their business. This is because excessive promotion of gambling causes known problems and is considered harmful. This may be the reason why you do not see frequent online advertisements of Danish gambling companies.
Terms for operators
To obtain a gambling license in Denmark, businesses must pay a sum of 38,800 euros. This applies to both online casinos and betting sites.
For operators with an annual income of less than 135,000 euros, the cost for a license is 7681 euros. But businesses that want to enter the gambling industry in Denmark have additional monetary costs along the way. These are administration costs, controls, fees, and license renewal obligations based on a set deadline.
The latest news
According to the latest data from Spillemyndigheden (Danish Gambling Authority), gambling-generated revenues fell by 9.3% of the total year left behind. However, quite the opposite has happened with online casino revenue. They have marked a constant increase year after year. But this year's 5.0% increase in online gambling is the lowest since 2012, when Denmark first opened its market to online operators.
Slot games hold the largest share of revenue generated online, with a total of 74.4% of total revenue. Meanwhile, the second most lucrative game was online roulette.
Possible changes
The Danish government is expected to introduce further changes to the law on online betting and gambling. Companies that operate are expected to pay more taxes on their profits. This is seen as an attempt by Denmark to limit the overall growth in gambling popularity in the country.
---
Frequently Asked Questions (FAQ's)
In Denmark players have many opportunities to try their luck with sports betting. Among the platforms accessible in the Nordic state are:
The minimum age to play games of chance in Denmark is 18 years old. This applies to all forms of gambling.
Yes! Although technically, offshore websites are considered illegal, they are still heavily frequented by Danish citizens. However be careful as on these sites your income has no protection from the local legal framework. However, entertainment options on offshore sites still remain a valid option for Danish players.
Yes! In the Danish state you have the opportunity to access the sites of some of the biggest gambling industry giants. But also local casinos. Among the operating operators we can mention:
---
Best Online Sportsbooks in Denmark