Law on sports betting in Norway
At first glance, the legislation on gambling and sports betting in Norway seems quite strict. In Norway there are only two licensed sites for online betting and gambling. These two sites are Norsk Rikstoto for horse racing, and Norwegian Tipping for lotteries, online poker, keno etc. The latter is 100% owned by the government and there are quite a few restrictions as to the amounts you can play or the schedules. So it can be said that the licensed options are few and do not offer diversity to the consumers.
What are the best sports betting apps and websites in Norway?
Although domestic options are scarce, in Norway players have access to some of the most popular international sports betting platforms. These platforms not only accept players from Norway, but some of them also offer the opportunity to deposit money in Norwegian currency. Among them we can mention:
What are the best online casinos in Norway?
As with betting platforms, the same goes for online casinos in Norway. In the Nordic country domestic options are very limited but there are a number of foreign operators where you can try your luck:
Companies operating "offshore" IN Norway
Despite strict laws and a lack of operators, Norwegians have found the solution to playing gambling online. And the solution is "offshore" companies. There are hundreds of such sites that operate and are accessible on Norwegian territory. These "offshore" companies not only accept players from Norway, but in some cases process transactions in local currency. This, to make the experience easier for the players.
But aren't these sites illegal? Technically legal experts can label these sites as illegal, but they operate in full compliance with the law, in the state in which they are registered. Also for the consumer there is no legal risk if they choose to play in these "offshore" businesses. This is because the laws prohibiting these companies exist only in official documents, and the government has not paid attention to their implementation in practice.
The only problem you may encounter when playing on the site of an "offshore" company is the payment method. Some banks and electronic payment service providers may not process transactions coming from these sites. But still options are not lacking.
What is the minimum age to play gambling?
Regardless of the site where you choose to gamble you should always respect the minimum age to gamble. In Norway this age is 18 years and the violation of this rule is accompanied by penalties provided by law. The only exception is for "scratch and win" games, which can be bought by anyone, without any age limit.
The latest news
Due to the COVID19 pandemic, gambling and online gambling have experienced a boom in Norway. Players have been increasingly active in exploring different ways to have fun online, and this has once again reopened the debate over changing legislation.
Although major changes still have a long way to go to finalize, a formal step has already been taken by Ministry of Culture in place. The institution has announced to the public the launch of a consolidated law that will summarize all individual laws and other legal acts related to gambling.
Although state monopolies will not be affected yet, the change has positive premises. This is because in the future, the already consolidated law can be treated as a whole for various changes.
In fact, the Nordic government may be forced to undertake major changes even faster. One reason for this is the great attention, and consequently and the large sums that foreign online operators are generating in the Norwegian market.
In conclusion
So in conclusion, the laws do not really reflect the reality in Norway. You have the opportunity to choose from hundreds of foreign operators offering online betting and gambling. Of course considering the risk, as in case you lose your money or fall prey to fraud, state bodies and the law can not protect your rights.
An interesting fact is that Norway today holds the third place in Europe for the highest rate of gambling. A fact that shows once again that strict laws are not really a hindrance for field enthusiasts.
In the Nordic state, the legalization of the activity of foreign operators is being discussed more and more. This is because online gambling is still quite common nowadays. A legalization would translate into registering new companies and additional tax revenue. It would also offer a more competitive market and more secure options for consumers.
---
Frequently Asked Questions (FAQs)
What is the income from gambling in Norway?
In 2019 the revenues from the operator Norsk Tipping were estimated at the value of 8.16 billion Norwegian kroner. This translated into a 2.8% increase in revenue for the company, compared to last year.
Where can I place online sports betting in Norway?
What is the minimum age to play gambling in Norway?
In Norway the minimum age to be involved in gambling activities is 18 years old. The implementation of the law regarding this restriction is quite strict, and in case of its violation financial fines in significant amounts are provided.
Am I punished if I get caught playing on an "offshore" site?
Norwegian gambling law specifically considers offshore operators in the country illegal. However, the cases when players got into trouble after playing on offshore sites were few.
Best Online Sportsbooks in Norway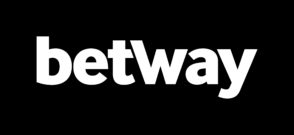 The registration bonus has two options: 1. 30 EUR Free, 2. 100% up to 1000 EUR! The bonus is offered only to players who register for the first time on the platform!
Bonus terms apply
Only for new registrants
The terms and conditions of use of the bonus are determined by the company and can be changed at any time. Always check the bonus rules before playing with the bonus.