Law on online betting in Austria
The law on gambling and online betting in Austria can be said to favor the enthusiasts of this field. In general, the rules are the same for both traditional and online gambling. The Ministry of Finance is the authority responsible for online betting and gambling in Austria. This body also grants licenses to operators who want to operate in this industry. If you are looking for licensed online games, you will most likely find them under the "Casinos Austria" logo orAustrian Lotteries". These two operators can be said to have established a monopoly in the online betting and gambling industry in Austria.
What is the minimum age to play online sports betting in Austria?
The minimum age to play online gambling and betting in Austria is 18 years old. The only exceptions are special lottery games which are accessible to persons over 16 years of age. Note that a violation of this legal norm is punishable by a fine by the authorities.
In cases of organizing gambling activities, illegally, the sentence can go up to 1 year in prison.
What are the best online betting apps and sites in Austria?
In Austria are accessible some of the world's best platforms for placing sports bets on your favorite team. All of the following companies have very positive reviews from players in terms of safety, odds and opportunities they offer to play.
What are the best online casinos in Austria?
Online casinos are numerous in number for citizens living in the territories of Austria. These online platforms offer quite popular games like roulette, poket, baccarat etc. Among the most popular and favorite operators for players are:
For more follow the list on our gambling site!
Are there any offshore companies in Austria where I can play?
In addition to licensed operators, there are many online entertainment sites in the Austrian state without a license issued in Austria. This translates into more fun opportunities for you, but at the same time you need to carefully calculate the risks and get the right information. Through the licensed win2day site, you have the opportunity to play online and various "slot" games. Their security is guaranteed by "Casinos Austria" and "Austrian Lotteries".
Although Casinos Austria owns all online casino licenses, there is a legal loophole that has allowed some small operators to offer their services. But it is generally about local gaming centers and not online options.
Different provinces, different rules
Sports betting (physical and online) is not monitored by the central authorities, but by the provinces that make up the state of Austria. In this way, each province has its own legislation that may be different from that of another province.
Provinces of Lower Austria and Burgenland have no restrictions on sports betting, both online and physical.
in Salzburg you can place sports bets, but with a limit of up to € 500.
In the provinces of Tyrol and Vorarlberg, sports betting is allowed from 6am to midnight. However, exceptions can be made in the case of important sporting events such as the Olympic Games.
In the capital of Austria, Vienna, you can place sports bets from 6am to midnight. There are also some restrictions on the types of bets you can place.
National lottery
If you are a fan of lotteries, "Austrian Lotteries" brings customers a variety of options such as bingo, scratch and win, instant lottery, and several online options. However, all of these games come under the name of only one licensed operator, namely "Austrian Lotteries". So we are dealing with a monopoly in terms of national lotteries.
The latest news
A significant change is expected in Austria in terms of gambling. Minister of Finance, Gernot Blumel has announced to the public the creation of a new authority to control the activity of operators in this field.
According to the minister, the authority will take over the competencies of "The Austrian Treasury", And will focus on even better protection of the interests of the players. Not much technical details are yet known about the new change, but it is a known fact that it will include an extensive self-exclusion program from gambling. This program will be valid for both online and traditional operators. The new authority will also have the right to order internet companies to block illegal platforms offering sports betting and gambling.
The possible date of entry into force of these changes is expected to be the fall of this year.
In conclusion:
In conclusion, the law on online betting in Austria is quite liberal. Players have a variety of choices and security is maximized, especially online where operator licenses are constantly reviewed. Online sports betting is also quite prevalent in this country and the alternatives are numerous.
---
Frequently Asked Questions (FAQs)
What is the income from gambling in Austria?
Liberal laws on gambling in Austria have had their tangible effects on the revenue generated by the industry over the years. In 2017, Austria scored a full 330 million euros in casino revenue alone. This figure in 2010 was approximately 267 million euros.
Where can I place online sports betting in Austria?
What is the minimum age to play gambling in Austria?
The minimum age to play online gambling and betting in Austria is 18 years old (casino and sports betting). In the case of most lotteries in the country, the minimum age to buy a ticket is 16 years old.
Am I punished if I get caught playing on offshore sites?
There have been no serious incidents in Austria involving players playing on illegal sites. However, the Austrian authorities attach great importance to the licensing and control process of legal entities.
---
Best Online Sportsbooks in Austria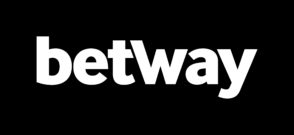 The registration bonus has two options: 1. 30 EUR Free, 2. 100% up to 1000 EUR! The bonus is offered only to players who register for the first time on the platform!
Bonus terms apply
Only for new registrants
The terms and conditions of use of the bonus are determined by the company and can be changed at any time. Always check the bonus rules before playing with the bonus.