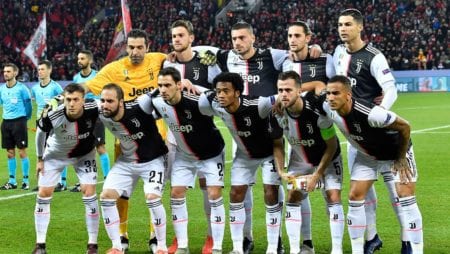 Ferencvarosi vs Juventus
Juventus wins without conceding a goal, odds. 1.8
Juventus travels to Hungary to face Ferencvaros in the transfer window. The whites come from a loss to Barcelona, ​​but in this meeting they are the clear favorites. Juventus managed to keep the gate intact against Dinamo Kiev and have achieved this in 3 of the last 6 meetings in this competition. Even in this match, a convincing victory is expected and the chances for the Hungarians to score are quite small.
Leipzig v PSG
Wins PSG, odds 2.6
This meeting seems somewhat difficult to predict. Leipzig plays at home and last season's results in this competition showed that it is a team that should not be underestimated. However, the loss to United last week put them in the same position as PSG in the group standings and the next two meetings between them are expected to be crucial.
PSG looks in better shape if you take into account the recent results of the teams. The French have won 8 of their last 9 matches, 7 of which without conceding a goal. While Leipzig has lost in the last 2 games without managing to score.
The quality of PSG in the offensive department makes them favorites and in matches of this caliber the stars of the team are expected to make a difference.
Club Brugge vs Borussia Dortmund
Dortmund wins and over 2.5 goals are scored, odds. 1.9
In the last 10 games of Club Bruges over 2,5 goals were scored each time. The goals averages scored by the teams this season are respectively 2.3 for Dortmund and 2.4 for Brugges. Based on these data, this match is expected to produce goals. Also the quality they have in the team makes Dortmund to be the favorite team especially when considering the good fame they are going through, 5 wins in the last 6 games.
Also Read: Predictions of some: Predictions of the day in the Champions League, 03.11.2020