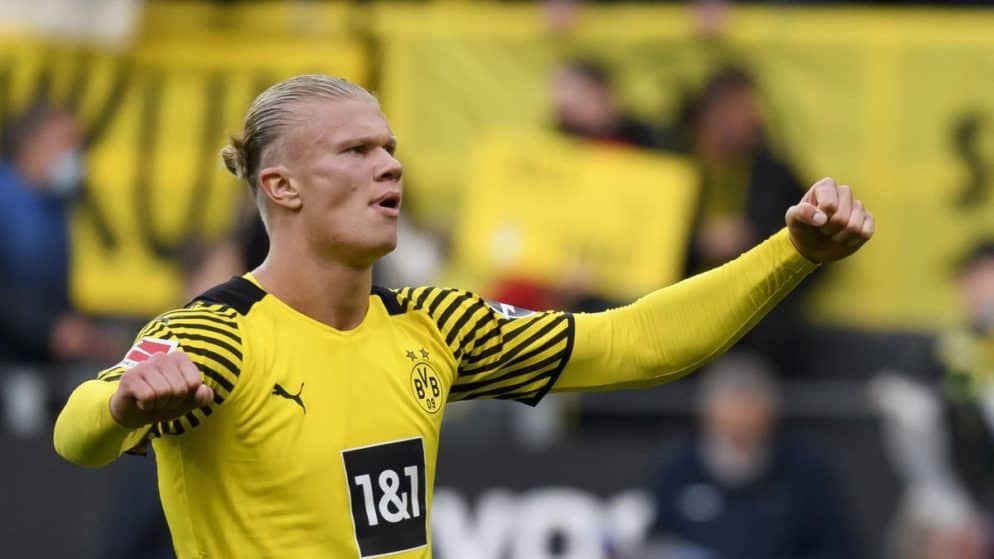 If Erling Haaland decides to leave Borussia Dortmund, the player prefers Real Madrid as his next destination. The news has been confirmed for Goal.com from unofficial sources close to the attacker. The Norwegian talent is aware that there are many European clubs looking for his card, but has not yet made a decision on the future. However, galaxies run by Carlo Ancelotti are the most tempting alternatives for the Dortmund star.
Since moving to Dortmund from Red Bull Salzburg in 2020, Haaland has consolidated his status as one of the best strikers in the European arena. The 21-year-old has scored 70 goals in his first 69 appearances with the Germans. But how is the situation regarding his transfer and the interest of other clubs?
The footballer's agent, Mino Raiola, revealed a very interesting fact recently. Erling Haaland owns a house in Spain. But this does not mean that necessarily, the footballer has already decided that he will be part of Los Blancos. According to Raiola, many things can depend on Paris Saint-Germain's Kylian Mbappe, who is also a target for Real Madrid.
Haaland knows that if Mbappe also becomes part of Real Madrid, he will have to share spaces and maybe even minutes with the French star. Meanwhile, the president of Madrid, Florentino Pérez, also has his dilemmas whether a double transfer, ie of Mbappe and Haaland at the same time, favors his club.
But what is Dortmund's stance? The director of the club's first football team, Sebastian Kehl, has promised that the Germans will fight to keep Haaland still under contract, until 2024, as provided in the existing agreement between the club and the striker.
Meanwhile England is also a potential destination, but according to reports, Haaland still does not have a favorite club in Premier League.