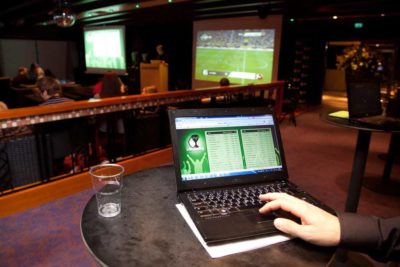 All types of gambling and live betting in Bulgaria are allowed.
Casino, Poker, Roulette, Bingo, Live betting, Live Casino, Tab, Secure betting companies and the list goes on, all of these are allowed in Bulgaria but with a very strict taxation system.
All companies and operators wishing to operate within the territory of Bulgaria must be licensed and pay their dues to the state.
This does not apply to all categories of companies because as in other Balkan countries such as Albania, Kosovo, Macedonia, etc. in Bulgaria there is a good part of registered companies. offshore which accept players from these particular states.
Their license makes this possible without violating a certain regulation, although legally Bulgarian citizens have to play on licensed sites.
As in other countries, former communist countries live betting in Bulgaria was banned, then around 2008 everything was allowed, then, after a gray period, only in 2012 it became legal, where the state used its strength, to regulate it as a market and of course to benefit from the taxation system.
Current law
Normally a foreign operator or company has to pay the state $ 50.000 as an initial registration fee and on top of that each operator has to pay the state 20% of the profit.
The report from the Gambling Supervision Authority in Bulgaria reported a profit of $ 20m in 2014.
Bulgaria also has a relatively small number of Albanians, but since the market is overcrowded with various companies operating in both the regulated and the unregulated market, people do not know this part of the market well and we a personal search to see if there are any serious sources from people who know this part well.
It is a betting site which is offered in 2 languages, Bulgarian and English. As a new betting site in the sports betting industry, on this site you will find useful information about those companies operating in Bulgaria.
Let's follow the interview with the site owner:
I started this journey around the world of betting about 30 years ago when there was no internet and so much information about online sports betting. I learned a lot from the greats, who spent hours in sports betting reading sports newspapers, various news about major championships, smoking cigarettes and coffee.
They were my teachers during that time. They were perfect in choosing the tabs, results, most watched championships such as: English, Italian, Spanish, German or French Championship, etc. They were like a "God" to me.
Throughout this period I created a solid foundation and archives of knowledge and experience, reading through forums, in different languages, investing endless time to create a clearer idea about the world of betting. I came to the conclusion that it is difficult to find safe bets which meet the specific needs of Bulgarian citizens so I thought of creating a personal page that contains a wealth of accurate information that helps visitors select what they need and at the same time I decided to share my betting experience with them.
Nedbets.com was born 3 months ago with the clear idea that it will become one of the best portals for the Balkans, because the Balkans, as "sanguine" people want to become part of this magical world by filling out tabs, showing their wisdom in this regard.
All Balkans in general can probably be underestimated by the rest of the world because of the low quality of life they lead, and this only happens for economic reasons but without removing any commas I think the people living in these countries like: Albania, Montenegro, Kosova, Macedonia, Bulgaria, Slovenia, Bosnia and Herzegovina or Turkey are just as educated and as smart as the rest of Europe.
Therefore, this blog came as a need for a portal that contains information on Live Betting in Bulgaria, but not only.
The site also has an English version for those who find it easier to navigate in English.
Visit nedbets.com for a unique experience, as a gambler and if you have not visited the Balkans then we invite you to visit it by choosing Bulgaria as your first stop.