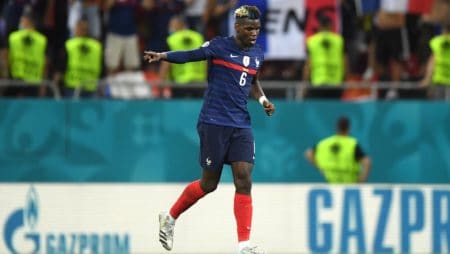 Although there were not many reasons to apologize to the fans, Paul Pogba addressed the fans with a post, after the elimination of France from Euro 2020. The midfielder who was praised by the public, as the best player of the "turkeys" in Euro, in an Instagram post talked about the nature of football. Pogba writes:
"Sometimes the nature of football is cruel… cruel and beautiful. The game brought us sadness but happiness to our opponents. This is the beauty of football. Of course, we all wanted a positive result. Thank you so much to our fans across the globe. It was fantastic to hear from you, watch and celebrate with you. You gave us hope and joy throughout all the games. "We will keep our heads up and come back stronger."
France was the favorite national team to win the European trophy. Their elimination has thus opened the race for all other national teams, which will try to go all the way to the prestigious competition.
The reaction of Luke Shaw, Pogba's teammate to Manchester United, was quick. Shaw commented on the Frenchman's post:
"Keep your head up, friend, you are the best."
Pogba will now take the holidays, returning to Manchester United in mid-July, for preparations for the new season. Meanwhile the rumors for a transfer of him outside England are still strong, as they have been in every summer market. However, the most likely scenario for the midfielder remains the renewal of the contract with the "Red Devils".
Kylian Mbappe also posted an emotional status on Instagram, apologizing to fans for the missed penalty, which cost his team dearly. PSG talent said he will find it difficult to fall asleep these days, but will come back even stronger. Both Pogba and Mbappe did not forget to congratulate Switzerland on qualifying for the Euro.