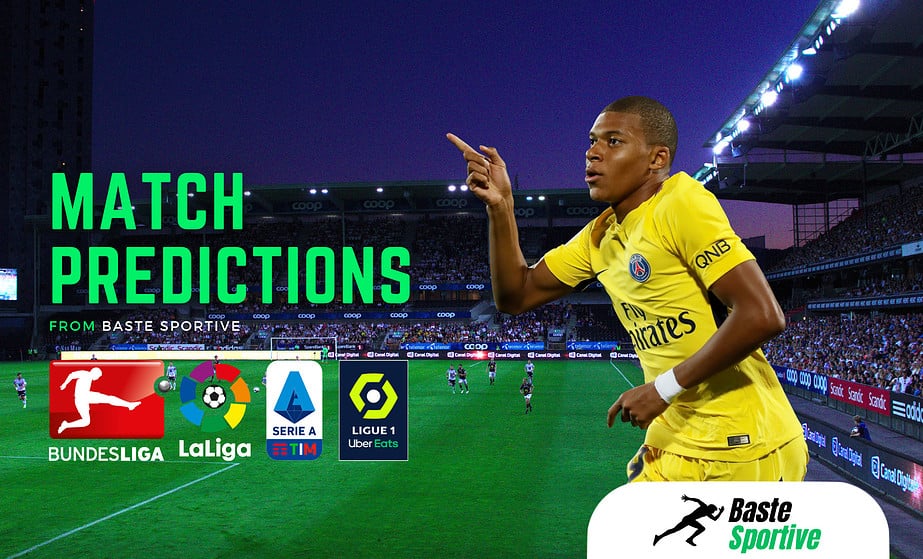 Lazio vs Atletico Madrid
Draw
Coefficient 3.15
---
Atletico Madrid have not won any of their last 5 matches in the Champions League, drawing 2 of those challenges. Moreover, the Spaniards have conceded a goal in the last 4 transfers in the prestigious competition. Lazio, on the other hand, is also having a difficult start to the season, but mostly in the championship. The Italians have won only 1 of their last 4 matches in Serie A. A hard-fought encounter is expected at the Stadio Olimpico and both teams have the chance to get a positive result.
AC Milan vs Newcastle
Both teams score
Coefficient 1.65
---
Milan has conceded a goal in 8 of the last 12 games in Europe last season. The Reds will have Olivier Giroud available, who has scored 4 goals in the last 4 challenges for the Italians. Newcastle, on the other hand, have found the goal in 4 out of 5 games played this season, despite a difficult start. The English are back in the Champions League for the first time after 20 years and the match at San Siro is expected to be quite fought.
Young Boys vs RB Leipzig
RB Leipzig wins
Coefficient 1.62
---
RB Leipzig have won 4 out of 5 games played this new season, and all the victories have been with at least 3 goals difference from the opponents. Meanwhile, Young Boys has scored only 5 goals in the last 4 meetings. The Swiss are a strong team, but RB Leipzig has more quality and experience in the European arena. The "Red Bulls" have scored 16 goals so far this season, and they are not expected to stop even at the Stade de Suisse.
---
Other football match predictions for today, sure bet predictions
| # | Competition | Team | VS | Team | Prediction | Odd |
| --- | --- | --- | --- | --- | --- | --- |
| 1 | UEFA Champions League | Feyenoord | VS | Celtic | Feyenoord wins | 1.62 |
| 2 | UEFA Champions League | Paris Saint-Germain | VS | Borussia Dortmund | Paris Saint-Germain wins | 1.78 |
| 3 | UEFA Champions League | Manchester City | VS | FK Crvena Zvezda | Over 2.5 goals | 1.20 |
| 4 | UEFA Champions League | Barcelona | VS | Royal Antwerp | Barcelona wins | 1.20 |
| 5 | UEFA Champions League | Shakhtar Donetsk | VS | FC Porto | FC Porto wins | 1.78 |
| 6 | Championship | Bristol City | VS | Plymouth Argyle | Bristol City wins | 1.93 |
| 7 | Championship | Cardiff City | VS | Coventry City | Cardiff City wins | 2.63 |
| 8 | Championship | Preston North End | VS | Birmingham City | Preston North End wins | 2.30 |
| 9 | Championship | Queens Park Rangers | VS | Swansea City | Swansea City wins | 2.63 |
| 10 | Championship | Southampton | VS | Ipswich Town | Southampton wins | 2.36 |
| 11 | Championship | Sheffield Wednesday | VS | Middlesbrough | Middlesbrough wins | 2.22 |
| 12 | League 1 | Barnsley | VS | Portsmouth | Barnsley wins | 2.26 |
| 13 | League 1 | Peterborough United | VS | Cheltenham Town | Peterborough United wins | 1.45 |
| 14 | League 1 | Port Vale | VS | Burton Albion | Port Vale wins | 1.95 |
| 15 | National League | Altrincham | VS | Hartlepool United | Hartlepool United wins | 2.46 |
| 16 | National League | Barnet | VS | Aldershot Town | Barnet wins | 1.56 |
| 17 | National League | Boreham Wood | VS | Rochdale | Boreham Wood wins | 2.46 |
| 18 | National League | Chesterfield | VS | FC Halifax Town | Chesterfield wins | 1.60 |
| 19 | National League | Dorking Wanderers | VS | Wealdstone | Dorking Wanderers wins | 2.48 |
| 20 | National League | Eastleigh | VS | Oxford City | Eastleigh wins | 2.10 |