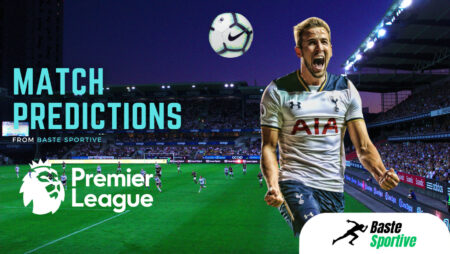 Burnley v Aston Villa
Both teams score
Coefficient 1.61
---
Burnley scored a whopping 49 goals in 23 Championship games at home last season. Meanwhile, Aston Villa has scored a total of 9 goals in the last 2 meetings. The friends demolished Everton 4-0, as well as Hibs in the Europa Conference League 5-0. Villa have played twice since Burnley's last game, and the hosts have had the advantage of time to better prepare for this challenge. For this reason, a hard-fought match with goals from both teams is expected at Turf Moor.
Sheffield United vs Manchester City
Wins Manchester City
Coefficient 1.18
---
Manchester City is undoubtedly the favorite team to get the 3 points in the challenge against Sheffield United at Bramall Lane. Pep Guardiola's men have won their first 2 games in the Premier League, while Sheffield United have been beaten twice. The differences in quality are huge between the owners of the house and City. For this reason, no surprises are expected at Bramall Lane, as the "citizens" cannot forgive themselves a mistake against Sheffield.
Newcastle vs Liverpool
Over 2.5 goals are scored
Coefficient 1.44
---
In 6 of the last 8 home games, Newcastle have found the net at least 2 times in each meeting. Liverpool, on the other hand, is also having a pretty good moment, as it has scored a goal in the last 12 matches in the championship. The Reds showed their attacking potential against Chelsea and Bournemouth, but defensive problems were also evident. For this reason, in St. James Park is expecting a spectacular match full of goals.
---
Other football match predictions for today, sure bet predictions
| # | Competition | Team | VS | Team | Prediction | Odd |
| --- | --- | --- | --- | --- | --- | --- |
| 1 | La Liga | Villarreal | VS | Barcelona | Barcelona wins | 2.05 |
| 2 | La Liga | Valencia | VS | Osasuna | Valencia wins | 1.88 |
| 3 | La Liga | Athletic Bilbao | VS | Real Betis | Athletic Bilbao wins | 1.89 |
| 4 | Serie A | Fiorentina | VS | Lecce | Fiorentina wins | 1.65 |
| 5 | Serie A | Juventus | VS | Bologna | Juventus wins | 1.53 |
| 6 | Serie A | Lazio | VS | Genoa | Lazio wins | 1.60 |
| 7 | Serie A | Napoli | VS | Sassuolo | Naples wins | 1.33 |
| 8 | Bundesliga | Mainz | VS | Eintracht Frankfurt | Mainz wins | 2.44 |
| 9 | Bundesliga | Bayern Munich | VS | augsburg | Both teams to score | 1.87 |
| 10 | Ligue 1 | Rennes | VS | Le Havre | Rennes wins | 1.43 |
| 11 | Ligue 1 | Clermont Foot | VS | Metz | Clermont Foot wins | 1.95 |
| 12 | Ligue 1 | Montpellier | VS | Reims | Montpellier wins | 2.41 |
| 13 | Ligue 1 | Strasbourg | VS | Toulouse | Strasbourg wins | 2.16 |
| 14 | Ligue 1 | Lorient | VS | Lille | Lille wins | 1.99 |
| 15 | Ligue 1 | Nice | VS | Lyon | Nice wins | 2.14 |
| 16 | first League | Boavista | VS | House Sink AC | Boavista wins | 2.24 |
| 17 | first League | Vitoria de Guimaraes | VS | Vizela | Vitoria de Guimaraes wins | 1.89 |
| 18 | first League | Sporting CP | VS | Famalicao | Sporting CP wins | 1.24 |
| 19 | Championship | Watford | VS | Blackburn Rovers | Watford wins | 2.07 |
| 20 | Belgian Pro League | Anderlecht | VS | Sporting Charleroi | Anderlecht wins | 1.79 |