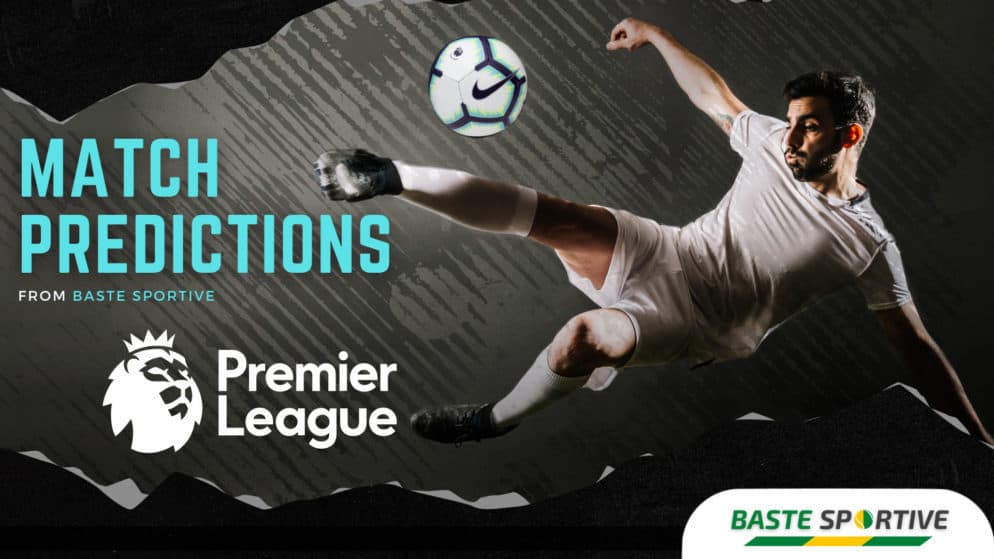 Fulham vs Arsenal
Win arsenal, coefficient 1.60
In addition to their fantastic home form, Mikel Arteta's Arsenal also hold the best transfer record so far this season in the Premier League. Friends have won the last 4 meetings in the championship, and are expected to secure another victory, this time at Craven Cottage. Meanwhile, Fulham has secured a total of 11 victories this season, but the hosts have not yet triumphed against the "big" teams. Considering Arsenal's potential, the "gunners" are strong favorites to get the 3 points.
West Ham United vs Aston Villa
Win Westham United, coefficient 2.27
West Ham has managed to secure 7 points in the last 3 matches in their own field. The hosts have won the last 5 direct meetings against Aston Villa, and looking at the current form, they are expected to get another 3 points. Aston Villa on the other hand has recently returned to positive results with victories over Everton and Crystal Palace. However, the friends have shown a few wobbles this season, and West Ham remain the favourites.
Manchester United vs Southampton
mark of both teams, coefficient 1,99
In Manchester United's last 6 games, both they and their opponents have found the net. The "Red Devils" suffered an embarrassing defeat against Liverpool, 7-0 in the transfer last time in the championship. Despite a 4-1 win over Real Betis in the Europa League, it seems clear that coach Ten Hag's men still have a lot of work to do in defence. Southampton, meanwhile, appear to be edging ever closer to relegation, but the friends will play their chances at Old Trafford.
---
| # | Competition | Team | VS | Team | Prediction | Odd |
| --- | --- | --- | --- | --- | --- | --- |
| 1 | Premier League | Newcastle United | VS | Wolverhampton Wanderers | Newcastle United wins | 1.65 |
| i | La Liga | Majorca | VS | Real Sociedad | Real Sociedad wins | 2.44 |
| 3 | La Liga | Sevilla | VS | Almeria | Sevilla wins | 1.72 |
| 4 | La Liga | Villarreal | VS | Real Betis | Villarreal wins | 1.90 |
| 5 | La Liga | Athletic Bilbao | VS | Barcelona | Barcelona wins | 2.25 |
| 6 | Serie A | Lecce | VS | Torino | Both teams to score | 2.18 |
| 7 | Serie A | Cremonese | VS | Fiorentina | Fiorentina wins | 1.86 |
| 8 | Serie A | Verona | VS | Monza | Both teams to score | 1.82 |
| 9 | Serie A | Roma | VS | Sassuolo | Rome wins | 1.77 |
| 10 | Serie A | Juventus | VS | Sampdoria | Juventus wins | 1.35 |
| 11 | Bundesliga | Freiburg | VS | Hoffenheim | Freiburg wins | 1.95 |
| 12 | Bundesliga | Werder Bremen | VS | Bayer Leverkusen | Bayer Leverkusen wins | 2.08 |
| 13 | Bundesliga | Wolfsburg | VS | Union Berlin | Wolfsburg wins | 2.34 |
| 14 | Ligue 1 | Clermont Foot | VS | Lens | Lens wins | 1.77 |
| 15 | Ligue 1 | AC Ajaccio | VS | Montpellier | Montpellier wins | 2.46 |
| 16 | Ligue 1 | Angers | VS | Toulouse | Toulouse wins | 1.99 |
| 17 | Ligue 1 | Lorient | VS | Troyes | Lorient wins | 1.82 |
| 18 | Ligue 1 | Nantes | VS | Nice | Nice wins | 2.55 |
| 19 | Ligue 1 | Monaco | VS | Reims | Monaco wins | 1.84 |
| 20 | Ligue 1 | Marseille | VS | Strasbourg | Marseille wins | 1.40 |