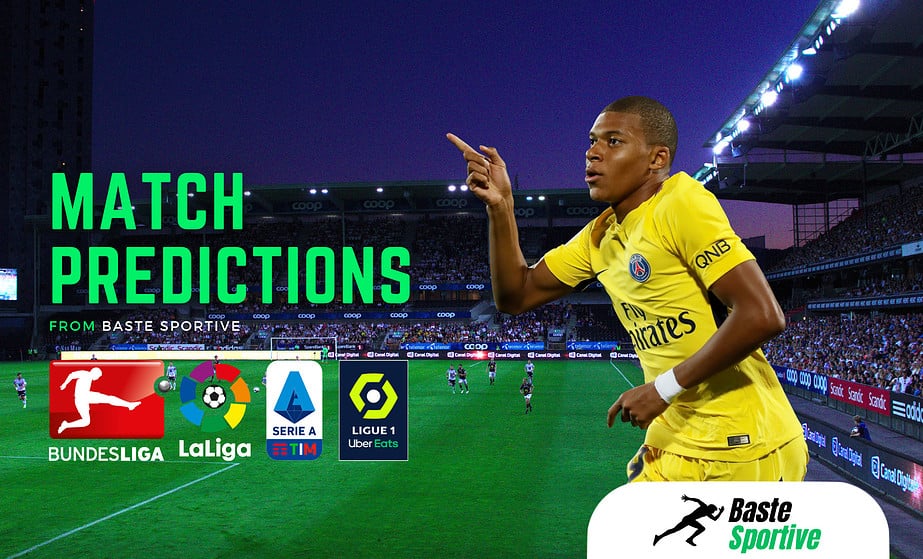 Ukraine v England
England wins
Coefficient 1.41
Gareth Southgate's England is undoubtedly the favorite to get the 3 points in the challenge against Ukraine. The "3 Lions" have won the last 4 challenges, with a combined score of 15-1. Ukraine meanwhile have managed to find the back of the net 7 times in their last 3 encounters, but England are a far stronger opponent than the teams the Ukrainians have faced so far. The English will have bomber Harry Kane available, who is the friends' strong weapon in attack. Kane has scored 3 goals in 3 meetings with Bayern Munich in Germany, so far.
Kosovo vs Switzerland
Switzerland wins
Coefficient 1.62
---
Switzerland has won 3 of the first 4 matches in these qualifiers, and is expected to get another victory, this time against Kosovo. The latter have not won a single match this year, and were defeated in the last challenge by Belarus. The differences in quality between the teams are big, and the field factor is not expected to help the Kosovars much. Especially considering that Switzerland has won 6 of the last 7 valid European qualifiers.
Estonia vs Sweden
Both teams score
Coefficient 2.17
---
Estonia has managed to score 6 goals in the last 4 games at home, and could find the net again against Sweden. Especially considering that the latter have conceded a goal in 4 of the last 5 matches. The Swedes need a win to keep their qualification hopes alive, but it will be difficult. At A. Le Coq Arena, a hard-fought match is expected that guarantees a spectacle.
---
Other football match predictions for today, sure bet predictions
| # | Competition | Team | VS | Team | Prediction | Odd |
| --- | --- | --- | --- | --- | --- | --- |
| 1 | Euro 2024 Qualifications | North Macedonia | VS | Italy | Italy wins | 1.31 |
| 2 | Euro 2024 Qualifications | Azerbaijan | VS | Belgium | Belgium wins | 1.23 |
| 3 | Euro 2024 Qualifications | Romania | VS | Israel | Romania wins | 1.96 |
| 4 | Euro 2024 Qualifications | Andorra | VS | Belarus | Belarus wins | 1.91 |
| 5 | Africa Cup of Nations Qualification | Malawi | VS | Guinea | Guinea wins | 2.34 |
| 6 | Africa Cup of Nations Qualification | Ivory Coast | VS | Lesotho | Ivory Coast wins | 1.12 |
| 7 | Africa Cup of Nations Qualification | Comoros | VS | Zambia | Zambia wins | 2.13 |
| 8 | Africa Cup of Nations Qualification | DR Congo | VS | Sudan | DR Congo wins | 1.68 |
| 9 | Africa Cup of Nations Qualification | Mauritania | VS | Gabon | Mauritania wins | 2.49 |
| 10 | Africa Cup of Nations Qualification | morocco | VS | Liberia | Morocco wins | 1.10 |
| 11 | Africa Cup of Nations Qualification | Mozambique | VS | Benin | Mozambique wins | 2.17 |
| 12 | Africa Cup of Nations Qualification | Senegal | VS | Rwanda | Senegal wins | 1.91 |
| 13 | League 2 | Bradford City | VS | Grimsby Town | Bradford City wins | 1.99 |
| 14 | League 2 | Accrington Stanley | VS | Mansfield Town | Mansfield Town wins | 2.10 |
| 15 | League 2 | Colchester United | VS | Tranmere Rovers | Colchester United wins | 2.23 |
| 16 | League 2 | Crawley Town | VS | Newport County | Newport County wins | 2.24 |
| 17 | League 2 | Forest Green Rovers | VS | Crewe Alexandra | Forest Green Rovers wins | 2.07 |
| 18 | League 2 | Gillingham | VS | Harrogate | Gillingham wins | 1.81 |
| 19 | League 2 | Milton Keynes Dons | VS | Notts County | Notts County wins | 2.27 |
| 20 | League 2 | Salford City | VS | Walsall | Salford City wins | 2.10 |