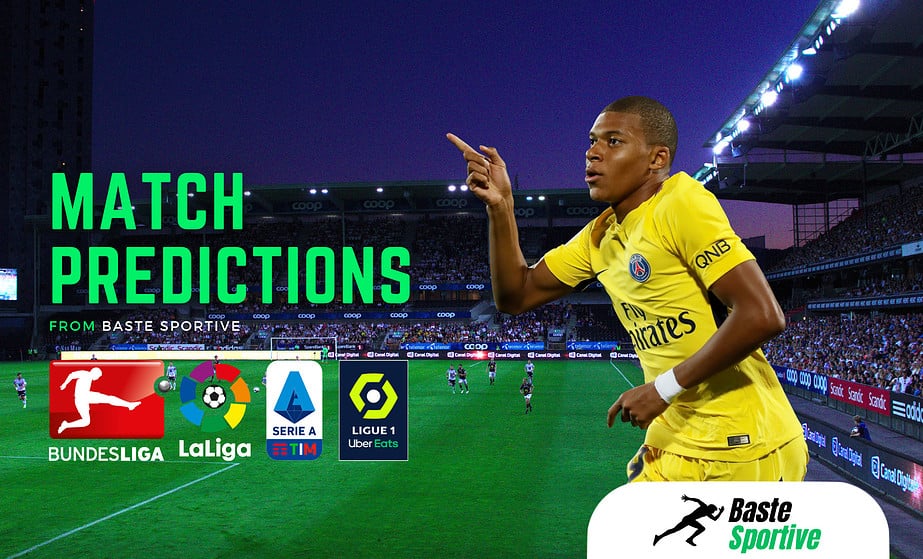 Slovakia vs Portugal
Over 2.5 goals scored (NO)
Coefficient 1.87
---
In the first 4 qualifying matches for this European, Slovakia has conceded only 1 goal. The Slovaks are unbeaten in Group J. Portugal, on the other hand, lead the group after four wins in as many challenges. The Portuguese have not conceded a single goal so far, and will try to maintain this record at the Stádión Antona Malatinského. In 4 of Slovakia's last 5 matches, less than 2.5 goals have been scored per meeting, and this is expected to be repeated this time as well.
Georgia v Spain
Both teams score
Coefficient 2.17
---
Within regular time, the Spanish national team has won only 2 of the last 7 challenges. The Spaniards suffered a surprise loss to Scotland in the last qualifying challenge, and must definitely get back to winning ways. However, Georgia is a strong rival, unbeaten in the last 7 home matches. What's more, the hosts have found their way to the net in 6 of these challenges. Seeing the fragile defense of Spain, a match with goals from both teams is expected in Boris Paichadze Dinamo Arena.
Turkey vs Armenia
Both teams score
Coefficient 2.18
---
In Armenia's last 4 games, both they and their opponents have found the net. Turkey won 2-1 the first challenge with Armenians, and leads the group with 9 points, after 4 games. However, the Armenians are in second place and will fight hard to get a positive result from the Turks. In the Atatürk Olympic Stadium, the Turks remain favorites, but the challenge guarantees surprises and spectacle.
---
Other football match predictions for today, sure bet predictions
| # | Competition | Team | VS | Team | Prediction | Odd |
| --- | --- | --- | --- | --- | --- | --- |
| 1 | Euro 2024 Qualifications | Cyprus | VS | Scotland | Scotland wins | 1.32 |
| 2 | Euro 2024 Qualifications | Croatia | VS | latvia | Croatia wins | 1.10 |
| 3 | Euro 2024 Qualifications | Bosnia and Herzegovina | VS | Liechtenstein | Over 2.5 goals | 1.18 |
| 4 | Euro 2024 Qualifications | Luxembourg | VS | Iceland | Luxembourg wins | 2.59 |
| 5 | Africa Cup of Nations Qualification | Burkina Faso | VS | Eswatini | Burkina Faso wins | 1.30 |
| 6 | Africa Cup of Nations Qualification | Egypt | VS | Ethiopia | Egypt wins | 1.20 |
| 7 | Africa Cup of Nations Qualification | Mali | VS | South Sudan | Mali wins | 1.22 |
| 8 | Friendlies | Singapore | VS | Tajikistan | Tajikistan wins | 1.89 |
| 9 | Friendlies | Saudi Arabia | VS | Costa Rica | Saudi Arabia wins | 2.21 |
| 10 | Friendlies | Turkmenistan | VS | Indonesia | Indonesia wins | 2.02 |
| 11 | Friendlies | Taiwan | VS | Philippines | Philippines wins | 2.45 |
| 12 | The League 2 | Get the Funds! | VS | Espanyol | Levante wins | 2.47 |
| 13 | CONCACAF Nations League | Panama | VS | Martinique | Panama wins | 1.20 |
| 14 | CONCACAF Nations League | Guatemala | VS | El Salvador | Guatemala wins | 2.01 |
| 15 | CONCACAF Nations League | Haiti | VS | Cuba | Haiti wins | 1.52 |
| 16 | CONCACAF Nations League | Sint Maarten | VS | Saint Lucia | Saint Lucia wins | 1.56 |
| 17 | CONCACAF Nations League | St. Kitts and Nevis | VS | Guadeloupe | Guadeloupe wins | 1.57 |
| 18 | CONCACAF Nations League | Belize | VS | Saint Vincent and the Grenadines. | Belize wins | 1.82 |
| 19 | CONCACAF Nations League | Trinidad and Tobacco | VS | Curacao | Curacao wins | 2.57 |
| 20 | CONCACAF Nations League | U.S. Virgin Islands | VS | Cayman Islands | Cayman Islands wins | 1.92 |