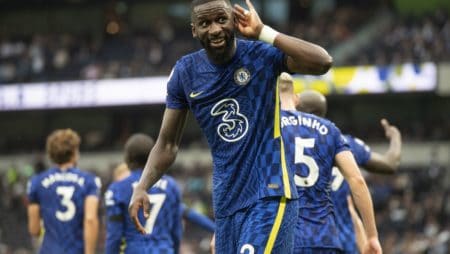 According to the latest reports, the Real Madrid galaxies are closely monitoring Chelsea defender Antonio Rudiger. The latter's contract expires in the summer, and Madrid want his zero-cost approach to Spain.
As the defender's contract with Chelsea expires in the summer, the player has the opportunity to sign a pre-contract with another club, starting in January. Real president Florentino Pérez is considering offering Rudiger a hefty salary in order to persuade him to choose Madrid. According to the Daily Mail, the defender could gain up to ,200,000 XNUMX a week if he becomes part of the galaxy.
But where will Real find the necessary finances? Next summer, profound changes are expected in the team led by Carlo Ancelotti. Gareth Bale, Isco and Marcelo will in all likelihood, leave the club, freeing Real from spending on their salaries. Former Chelsea player Eden Hazard is also one of the candidates to leave. The 30-year-old has gone through a difficult period in Spain, failing to give his best at Los Blancos. As a result, Hazard is not finding the right spaces on the team.
Meanwhile regarding Antonio Rudiger, Chelsea coach Thomas Tuchel stated in September that he wants the club to do its utmost to keep the player from leaving Stamford Bridge. According to Tuchel, Rudiger is an important player and his consistent form on the green is one of the best aspects of the player.
But Real Madrid also need the services of the Chelsea defender. The departures of Ramos and Varane have left an empty space in the defensive ward of Madrid, who can not rely only on David Alaba and Eder Militao.