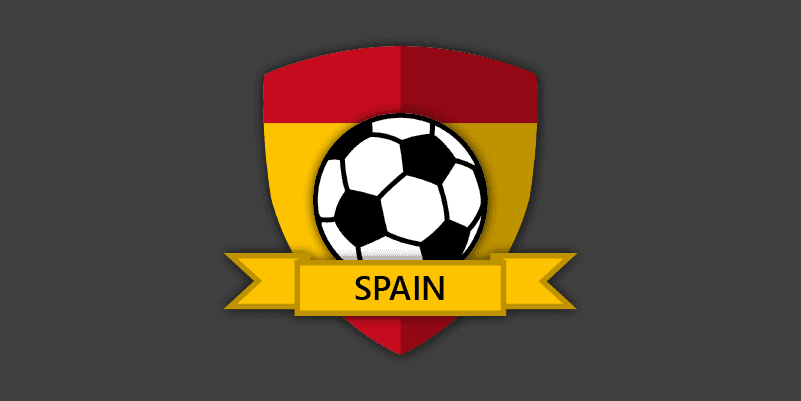 Spanish championship and recommended matches for your next tab
ALAVES vs ATLETICO
Alaves is just 2 points from the relegation zone of the Spanish championship after 3 wins, 2 draws and 5 losses. Last week they were defeated 4-1 in the transfer window by Villareal and this week it will be quite difficult for them to score against an opponent like Atletico Madrid.
Atletico returned to victory against Bilbao after 3 games ended in a draw and this week La Liga will seek to start a series of victories. The Spanish championship is quite crowded at the top of the rankings and Atletico is just 2 points from first place currently held by Granada. Atletico will try in the coming weeks to consolidate their position in the standings so that the backward El Clasico of December has as little influence as possible in their standings.
Results of the last 5 matches between the teams:
Alaves: 0
Draw: 1
Atlético Madrid: 4
Alaves is a modest team against which Atletico is definitely the favorite. The locals will try to defend well to take advantage of Atletico's lack of goals at the beginning of this season. However expectations are that they will be broken and a close Atletico victory looks more likely.
BARCELONA vs VALLADOLID
After the weekend break caused by the postponement of El Clasico, Barcelona will return to play in Camp Nou opposite Valladolid. The Catalans are currently in 2nd place, 1 point behind Granada, but with 1 game less. Opposite Eibar they made an impressive appearance where it is worth mentioning the good play of the attacking trio Griezmann, Messi, Suarez who managed to score all three.
Valladolid will most likely be locked up near its area in an attempt not to suffer and a motive to have confidence is the fact that they have avoided losing to Real Madrid and Atletico. Valladolid is positioned in 8th place and can be satisfied with the performances so far from which they have managed to collect 14 points.
Results of the last 5 matches between the teams:
Barcelona: 4
Draw: 0
Valladolid: 1
Everything in this match speaks in favor of the Catalans. Valladolid's defensive efficiency has enabled them to draw 5 of 10 games so far and they would definitely be happy with the same result in this match as well. However it is expected to be Barcelona who will eventually get 3 points.
Also Read: Italian Championship, Week 10
REAL SOCIEDAD vs LEVANTE
This week's Spanish championship continues with Sociedad.
Sociedad achieved another victory last week confirming the good moment. The Basques are hoping for a qualification to the Champions League next season. To achieve this goal, not only a good game is enough, but they will have to create a continuum of results and facing Levante can be a good opportunity to stay in the first 3 places and bring to 3 the number of consecutive victories.
Levante comes from 3 games without a win where it has received 2 losses and 1 draw. Away from their field they have got to get only 3 points out of 15 possible this season, but the distance with only 2 points with the drop zone will serve as motivation not to come out without points from this transfer.
Results of the last 5 matches between the teams:
Real Sociedad: 2
Draw: 2
Levante: 1
Sociedad will seek to maintain its position and continue the good moment. Levante does not seem to have the right quality to stop them so we can say that the Basques will most likely emerge victorious in this confrontation.
VALENCIA vs SEVILLE
At the beginning of each season these two teams are the main contenders to take 4th place in the Spanish championship after Barcelona, ​​Real Madrid and Atletico, a position that guarantees participation in the Champions League. However this early season the situations are different. Valencia is in 12th place with 13 points and has 2 games in a row without a win.
On the other hand, Sevilla is in 5th place with 19 points and has won 2 of its last 2 matches. Lopetegui seems to have implemented his ideas to the new team quite quickly and Sevilla is playing a football based on ball turnover. The start of the season has been good, but this confrontation with an opponent who has the same objectives can be an important test for their performance in the Spanish championship.
Results of the last 5 matches between the teams:
Valencia: 3
Draw: 2
Seville: 0
Valencia has quite good statistics in recent games against Sevilla, but their form at the moment is still the right one. Sevilla has got good results, but Lopetegui's team has often shown during the season that it has difficulty scoring if the opponent leaves little space in the last 30 meters. Given these data this match could end in a draw.
REAL MADRID vs LEGANES
Madrid lost the lead after losing to Mallorca and did not play at the weekend due to the postponement of El Clasico. Momentalist are in 6th place with 18 points, but are only 2 points from the top with one game less. Despite the fact that the difference of the first place is close, the situation is worrying for the Madrilenians. Zidane's team has not yet found a game identity and in addition, injuries will continue to be a problem in this match. Bale, Lucas Vazquez, Modric and Nacho continue to be injured alongside Asensio who has a long-term injury.
Leganes is in last place and is a more than modest opponent, but lately all the teams go to the Bernabeu and play defending well and counterattacking, with the idea that if they carry out this plan properly, they can come up with points to this precarious Real.
Results of the last 5 matches between the teams:
Real Madrid: 3
Draw: 1
Leganes: 1
The team i Zidane is the absolute favorite to win this match, after all it is about the 20th place of the Spanish championship. The stars of the team will probably try to realize a goal to carry a good morale in the upcoming matches. Real Madrid must be competitive in every competition they play, but in the current conditions the Spanish championship is the most realistic goal and as a result it must be primary for them therefore the victory against Leganes is an obligation.