Andrew Robertson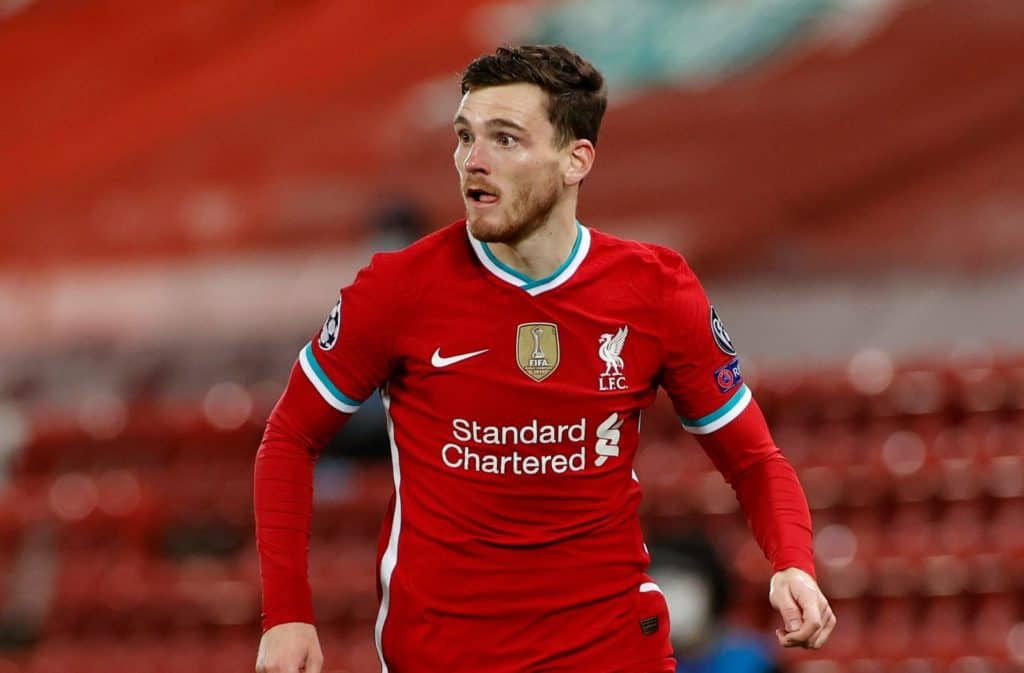 Scotland will be competing in a major competition for the first time since 1998, and their main star is undoubtedly the Liverpool defender, Andrew Robertson. The Scot will hold the captain's armband and lead his national team, in the first match they will play against the Czech Republic. With Scotland, Robertson will have even more room to advance and show off his offensive skills.
Jordan Henderson
Jordan Henderson's role can be decisive in an English national team full of new talent. The Liverpool captain has the right experience, especially when it comes to high pressure matches. The ability of the midfielder to control the ball smoothly, is exactly what Southgate coach aims to achieve. For this reason, Henderson's role in the English national team is expected to be quite important.
Diogo Jota
Diogo Jota was one of the few Liverpool players who developed consistent positive performances during the season he left behind. The 24-year-old has developed quite good performances with the Portuguese national team, managing to score 3 goals in 3 matches. Depending on how far Portugal will go in the European Championship, Jota has all the potential to be one of the stars of the competition.
Xherdan Shaqiri
Although Xherdan Shaqiri has played only a few games with Liverpool during the season he left behind, the striker still remains a key point of the Swiss national team. Shaqiri is already one of the team's veterans, and his physical strength, accurate passes and the spirit of the race could take Switzerland away to the European Championships.
Thiago
Luis Enrique's Spain is one of the teams with the most complete midfield at Euro 2020, and one of the midfielders is exactly Thiago. Although the competition is fierce, in a team with names like Marcos Llorente, Rodri, Koke, or Sergio Busquets, Thiago's good form at the end of the season with Liverpool could give him a chance to prove himself at Euro 2020. .