The atmosphere and emotions that the European brings to football fans, always resemble a big sports holiday. And this holiday, they never miss, and the famous partners that make the prestigious competition even more beautiful. German giants Heineken and Coca Cola have unveiled their campaign and special bottles, made especially for € 2020.
Heineken, which is considered the number 1 beer in the world for sporting events, will come to the fans with a special festive format, with the logo and graphics of the European. What makes the promotion even more beautiful are the beer bottles. They will have printed on the label, various flags of the national teams participating in Euro 2020. The German company is also organizing a winning game for fans. By consuming the famous beer, you have the chance to win tickets to competition matches, or the original Adidas brand ball. Just check the code you find on the packaging, on the official Heineken website.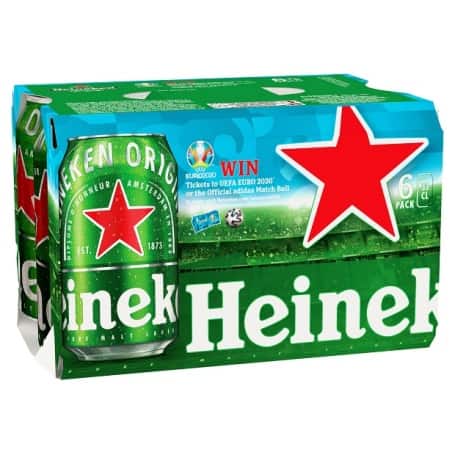 Meanwhile, there was no way to miss Coca Cola. The most famous brand of soft drinks has become part of the emotions of the Europeans, with different packaging to suit the festive atmosphere. Coca Cola has also launched a fairly extensive promotional campaign, with prizes and gifts from a variety of fans.
Starting on May 25, just scan the barcode of one of the bottles or promotional packaging, to see if you are a winner or not. Prices include: Hisense TVs, Play Station, Just Eat store coupons and much more. Coca Cola representative, Paul Hiskens said that the well-known brand is always there when it comes to sports competitions. With the proceeds from the campaign, Coca Cola will also help local communities by funding the StreetGames Foundation.