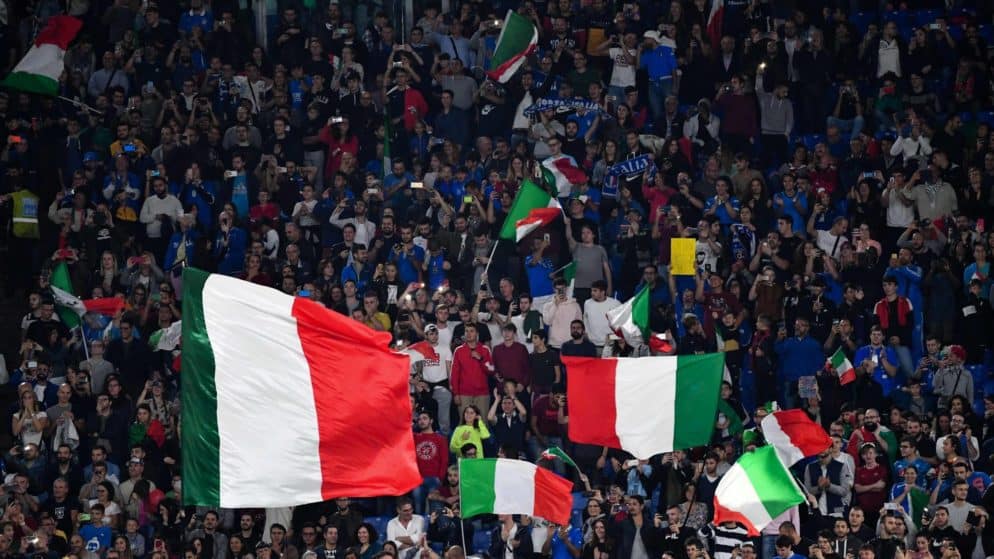 Stadium at UEFA 2020
To date, the Italian government has banned the presence of fans in the stadium, as part of preventive measures for the spread of COVID 19. But now that we are getting closer to the start of the European Championship, this will change. Italian authorities have given the green light for a minimum turnout of 25% in the stadium, during the competition in the summer. This change came after quite high pressure from UEFA, which had made it clear several times that it would not allow even a single match of Euro 2020, to be played without fans.
It is exactly about the Olimpico stadium of Rome, which after a long time will watch and once fans on its stairs. Director of the Italian Football Federation, Gabriele Gravina said to the media:
"Italy and Rome are ready! The "OK" received by the government for the presence of fans in the stadium is fantastic news. We will immediately forward the news to UEFA. "

Gabriele Gravina
Minister Valentina Vezzali also officially confirmed the news through his spokesperson. Italy has a special task, as it will be the one that will host the first meeting of the competition. Turkey vs Italy is the first match which will be played on June 11, in the Italian capital. Italy's other matches, against Switzerland and Wales, are expected to take place at the same stadium. A quarterfinal will also be played in Rome.
So far, it seems that everything is going according to the predictions and requests of Alexander Ceferin, the president of UEFA. In case Italy is ready to welcome even more fans in the stadiums, the possibility of organizing additional matches on the Apennine Peninsula is not ruled out.