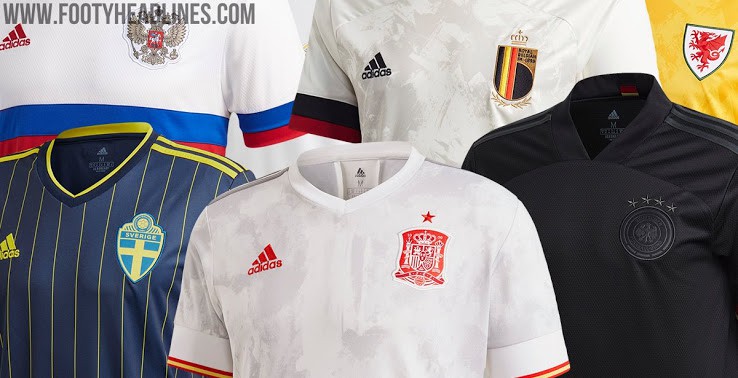 When we separate less than 3 months from the beginning of Euro 2020, among other things, curiosity lies in the jerseys. The players' uniforms mark an important part of the identity of each representative in the prestigious competition. Sports giant Adidas has published some of the second jerseys, ie transfer matches, that the teams will wear during Euro 2020.
---
Germany
The new uniform of the German representative seems to have been inspired by the 2010 jersey, which was also all in black. But, the difference this time, is that the part of the Adidas and federation logos are also in black. The only details that make the difference are the stripes with the colors of the German flag on the sleeves.
---
Spain
The second Spanish jersey definitely has a pretty expressive design. The uniform is also seen as a tribute to the past years of the Spanish team. The gray buttons irregularly represent the style and creativity of one of the representatives with the most beautiful football of recent years.
---
Sweden
The Swedish jersey definitely stands out among others, this and because of the special design with vertical stripes. The strong contrast between the deep blue color and the yellow stripes, conveys the image of a brave team. The new uniform could thus be a good omen for Sweden which has not passed the group stage in this competition since 2004.
---
Hungaria
The Hungarian national team has chosen to come to this European with a simple design. Their jersey has a basic white color. The only elements that stand out are the green and red on the sleeves and collar, which are the colors that represent the Hungarian flag.