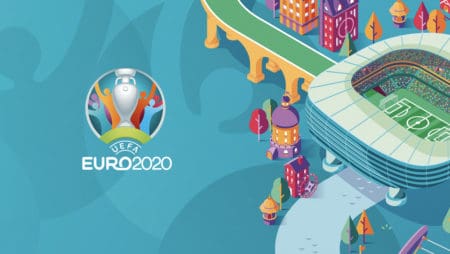 A year after Euro 2020 was postponed due to the COVID 19 pandemic, plans for the development of the competition are still unclear. One of the main dilemmas over this year 's unusual European is the presence of fans in stadiums. According to the latest reports, it seems UEFA requires from the organizing cities the presence of fans in the stadium. But is this possible?
UEFA President Alexander Ceferin made his position quite clear:
"We have predicted some scenarios, but what we can say with certainty is the fact that the option for Euro 2020 matches to be played without spectators does not exist. "Every host city has to guarantee that there will be fans during the matches in their stadiums."
- Aleksander Ceferin
However, in a later statement, UEFA has somewhat softened its stance. She has stated that no city will be excluded from organizing Euro 2020 matches, if it comes up with a proposal for the development of closed-door challenges.
Meanwhile the statement of Alexander Ceferin has been met with skepticism by many local organizers and leaders who are expected to be part of the map of Euro 2020 stadiums. One of the reactions came from the mayor of the province of Munich in Germany, Dieter Reiter. He told Bild:
One of the reactions came from the mayor of the province of Munich in Germany.
Dieter Reiter told Bild:
"It is simply impossible to determine at this point whether or not the Covid 19 pandemic will allow us to have fans in stadiums in June."
Recall that Munich is scheduled to host 4 matches of Euro 2020, during the period June 15 - July 2. Meanwhile, UEFA has set a deadline of April 7, for the 12 host cities of the competition to submit a detailed plan on how to organize the matches. The final decision by the European football government is expected to be announced on April 20, at the scheduled congressional meeting.