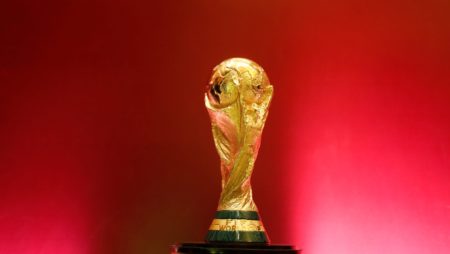 The World Cup Qatar 2022 is getting closer and closer to the start, and already, the details on the organization of the prestigious competition are clearer. The World Cup will start on November 20 at the stadium At Bayt Stadium, as Qatar will face Ecuador in the valuable match for group A. Initially, it was predicted that the World Cup would start a day later, with the Senegal - Netherlands match, but FIFA decided that it would be the host country, that is, Qatar, the one that will start the competition.
England, which is one of the favorites to win the World Cup, will play its first match on the second day of the World Cup. The "3 Lions" will face Iran on November 21, while on November 29, the English will challenge Gareth Bale's Wales.
During the group stage of the competition, a total of 4 matches will be played each day. This stage will last for 12 days and then the teams that qualify will advance to the round of 1. In contrast to the European 16, the World Cup will have a final for the third place which will be played on December 2020. Meanwhile, the grand final will be played at the Lusail Stadium in Doha, just 17 week before Christmas at 1pm local time.
FIFA has confirmed that the matches of the first 2 rounds of the competition will take place at 1, 4, 7, and 10 pm local time. The group stage matches will be played in 8 different stadiums: Al Bayt Stadium, Khalifa International Stadium, Al Thumama Stadium, Ahmad Bin Ali Stadium, Lusail Stadium, Ras Abu Aboud Stadium, Education City Stadium and Al Janoub Stadium.
Meanwhile, the division into groups of representatives is as follows:
Group A: Qatar, Ecuador, Senegal, Netherlands
Group B: England, Iran, USA, Wales
Group C: Argentina, Saudi Arabia, Mexico, Poland
Group D: France, Australia, Denmark, Tunisia
Group E: Spain, Costa Rica, Germany, Japan
Group F: Belgium, Canada, Morocco, Croatia
Group G: Brazil, Serbia, Switzerland, Cameroon
Group H: Portugal, Ghana, Uruguay, South Korea