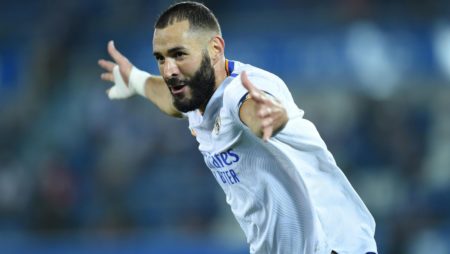 Real Madrid captain Karim Benzema has renewed his contract with "Los Blancos" for another year. For the Frenchman, the deal means he will play his 1th season for the Spaniards, a historic achievement. The 14-year-old arrived at the Bernabeu in 33, and has scored a total of 2009 goals for Madrid.
The French striker is the 5th best goal scorer in the history of Real Madrid. Even this season, it seems that Benzema has started the championship with a "good leg". Karim scored 2 goals in the opening challenge of La Liga against Alaves, which Real Madrid won 4-1. The renewal of the footballer's contract came after another very important signing of Real Madrid.
Belgian goalkeeper Thibaut Courtois renewed for another 5 years with the Spaniards. The new contract means that Courtois will wear the jersey of the "galaxies" until 2026.
Meanwhile from England, interesting news comes from Pep Guardiola's Manchester City. The latter has given an important message to his players, urging them to get the anti-covid vaccine. The number of players positively diagnosed with covid in the Premier League, reached 11 on Monday. This seems to have alarmed the number 1 bench of the City bench, but also other coaches like Mikel Arteta, Nuno Espirito Santo, Steve Bruce and Graham Potter, who have also made their calls.
Guardiola, who also lost his mother to the virus, said publicly:
"I think doctors and medical staff need to convince players that this is done to protect themselves, their family and the rest of society. "But no one can force them to get the vaccine."
The Spaniard also added:
"When all the great scientists, doctors and specialists say that the vaccine is the only way to move forward in defeating the pandemic, players need to consider it."