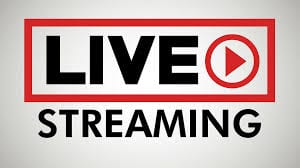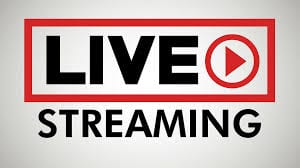 Football is the most popular sport all over the world and the interest to watch live matches, what happens in every minute of the match is huge. While the rules of the game remain more or less the same, the way of watching, consuming and interpreting has changed drastically.
The days when you can only watch live matches on TV are long gone, with the advent of technology, the ways to watch matches are many.
Although most people gather to watch matches in stadiums, the rest have quite a number of ways to be aware of what happens in matches that take place and mostly around the world of football, especially for that category of people who play live bets
The first match on TV appeared on 16 September 1937 on the BBC channel, a friendly match between Arsenal and Arsenal reserves. Years later the matches started appearing on different pages.
Live matches have never been more accessible than they are today and this has only happened thanks to advances in technology. Whether you want to watch a match legally or illegally, it is now just a few clicks away.
The fact that people still gather to watch live matches shows that the public still enjoys the company and atmosphere that comes with the applause of your favorite team en masse, but perceptions have changed, and technology has been essential to that.
The best online sites
Below you will find some of the best free football sites online where you can watch not only live matches of your favorite team but also the biggest matches taking place in this sport or other sports that count millions of fans.
Live Soccer TV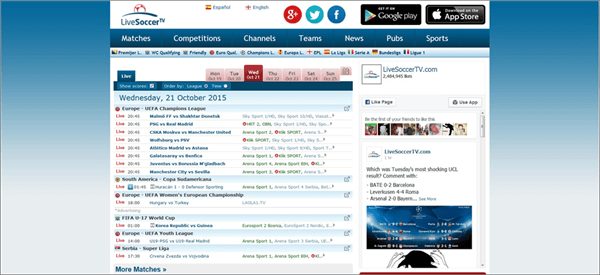 Live SoccerTV is one of the best sites on the internet that lets you watch some of the best football matches. Once logged in to the website, you will encounter a list of matches of the day, along with a menu that allows you to find specific matches, competitions, teams and channels.
Once you find your favorite match, all you have to do is click on the various links of the various televisions that show those matches. Live Soccer TV also offers some of the latest news in the world of football.
Live match on ESPN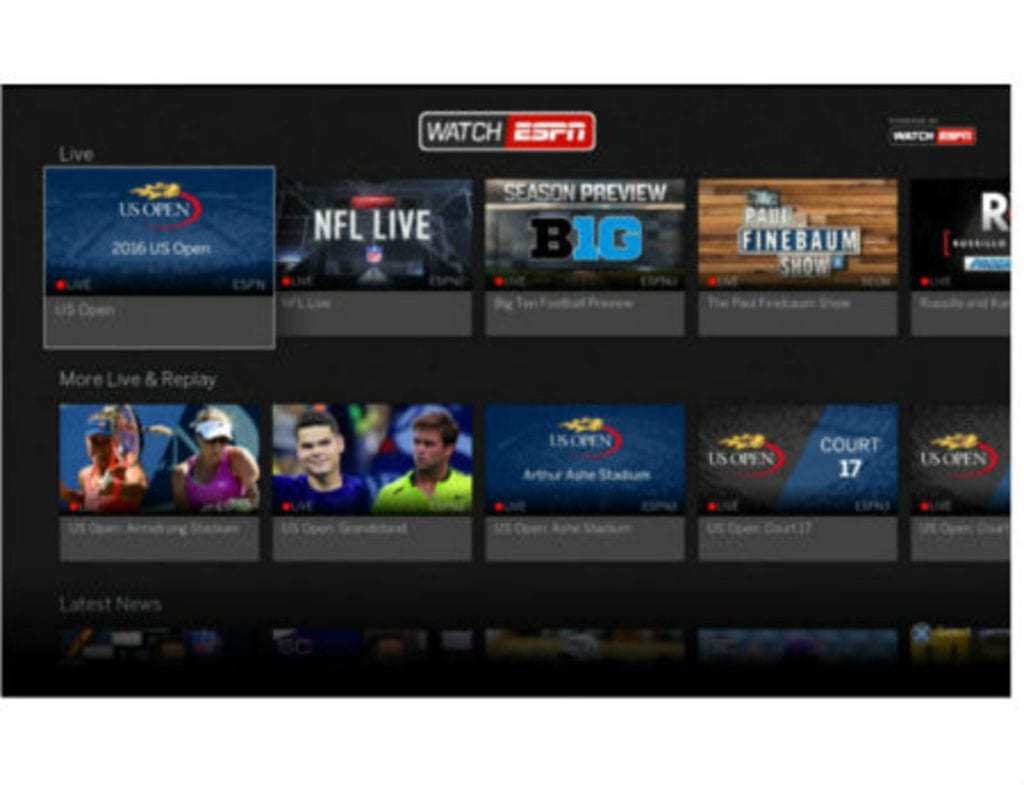 Watch ESPN is a website supported by ESPN, which is one of the world's largest sports media sites. with WatchESPN, you can watch football matches at Serie A, The league, Championship League, and other football leagues around the world.
You can also use WatchESPN to watch highlights from recent games in fairly high quality. On July 1, 2019, ESPN officially discontinued the WatchESPN app and trademark, redirecting users to the ESPN app.
Sky Sports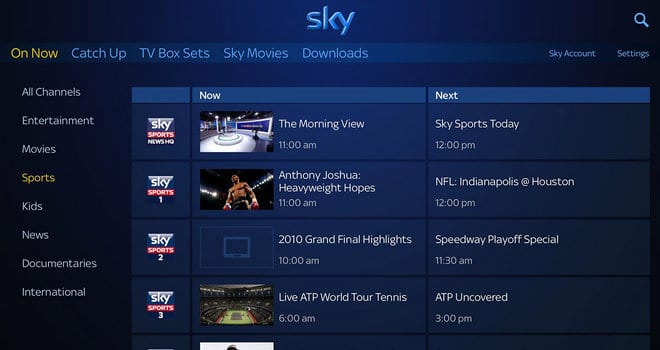 Sky Sports is a group of British sports channels operated by Sky. The main event Sky Sports, Premier League, Football, Cricket, Golf, F1, Action, and Arena are available as a premium package on top of the basic Sky package.
By visiting Sky Sports, you can see the highlights and analysis of some of the world's biggest football matches. However, to watch a live broadcast of current football action, you will need to be a Sky Sports subscriber.
BT sports
BT Sport is another leader in the UK sports media market. With BT Sport, users can watch popular matches in the world of football.
BT Sport holds exclusive live TV rights in the UK and Republic of Ireland for 52 Premier League games per season, all Australian home cricket matches, UEFA Champions League, UEFA Europa League, UFC, Ligue 1 , Bundesliga, FA Community Shield, FA Trophy and European Cup, Premier League Rugby Cup, MotoGP, FIH Hockey World League and WWE.
Live Match - NBC Sports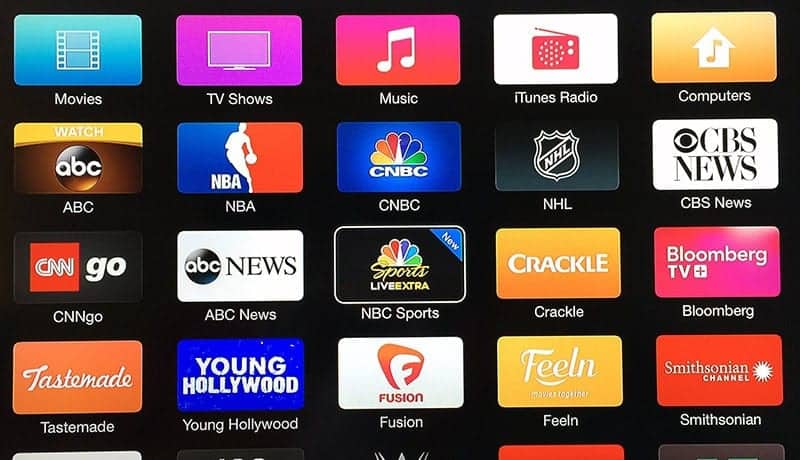 NBC Sports is one of the biggest sports broadcasters in the US With NBC Sports, you can watch broadcasts in the English Premier League, along with highlights from that league. NBC Sports also offers original programming, which includes analysis of the Premier League and other football leagues such as Serie A, Laliga and Bundesliga.
VIP-League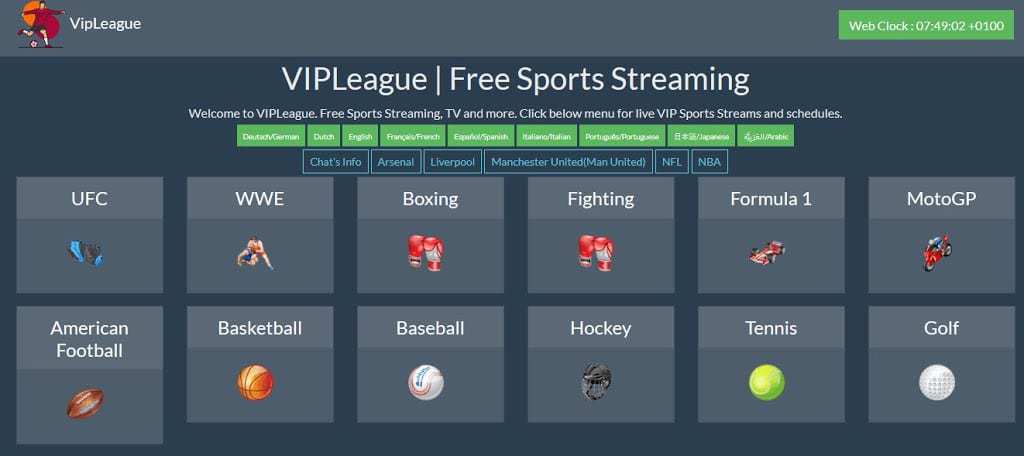 Although by name VIP-League this site is free of charge and one of the best free sites for broadcasting sports and live matches. For some sites unfortunately it is blocked but this can be fixed using a service Free VPN. This site offers all the major football leagues and all other sports from the most diverse.
Sport Lemons TV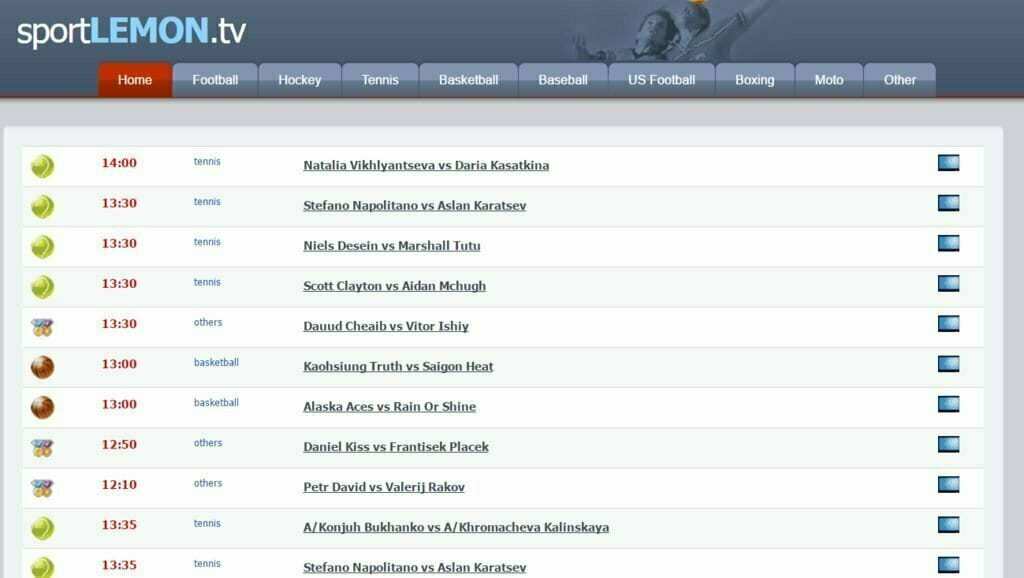 Sports Lemons is a new online sports broadcasting site that has an open space for any sports enthusiast to watch sports online. As in other sites, this site also offers the most important sports and live matches of all kinds. The best part is that you do not need to register on this platform. SportLemons has made watching sports online easier than ever.
Live match at Laola1.tv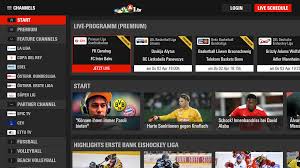 Laola1.tv is a site that enables live sports based in Austria and very popular in Germany. The site offers two versions, one in German and the other in English sufficient for the English-speaking population. It is available in any country of the world without limiting any country.
Laola1.TV also allows users to record each match and watch it later while the person is offline. The site is available in Android and iOS applications.
Sports you can watch on Laola1.tv include; Football, Volleyball, Badminton, Handball, Tennis, Motorsports etc.
As we saw above, technology has changed or rather developed the way of watching live matches, a development that is extremely necessary for people who are passionate about sports all over the world.